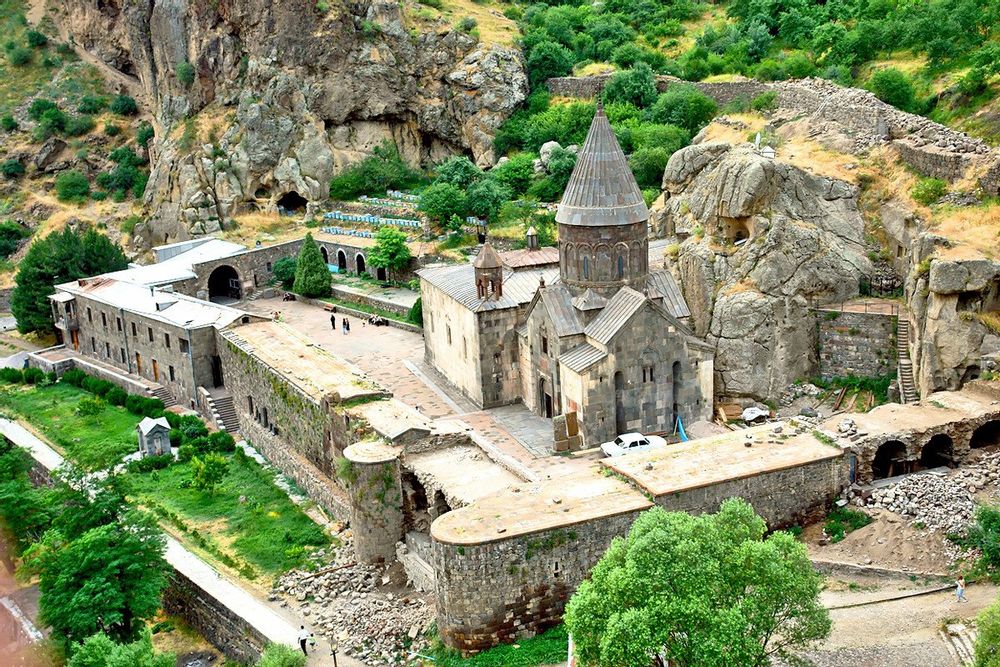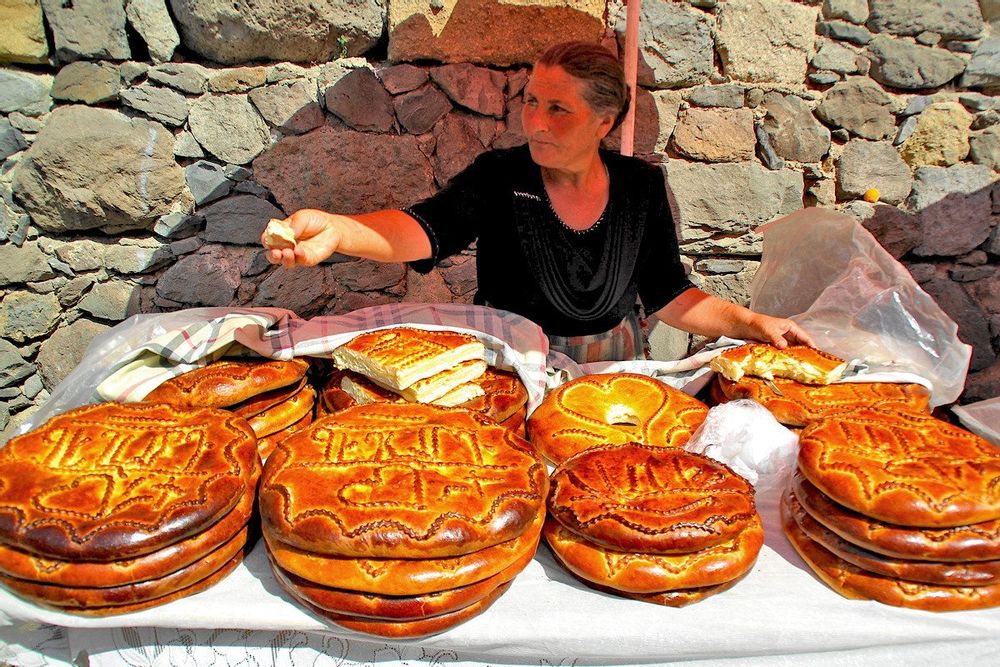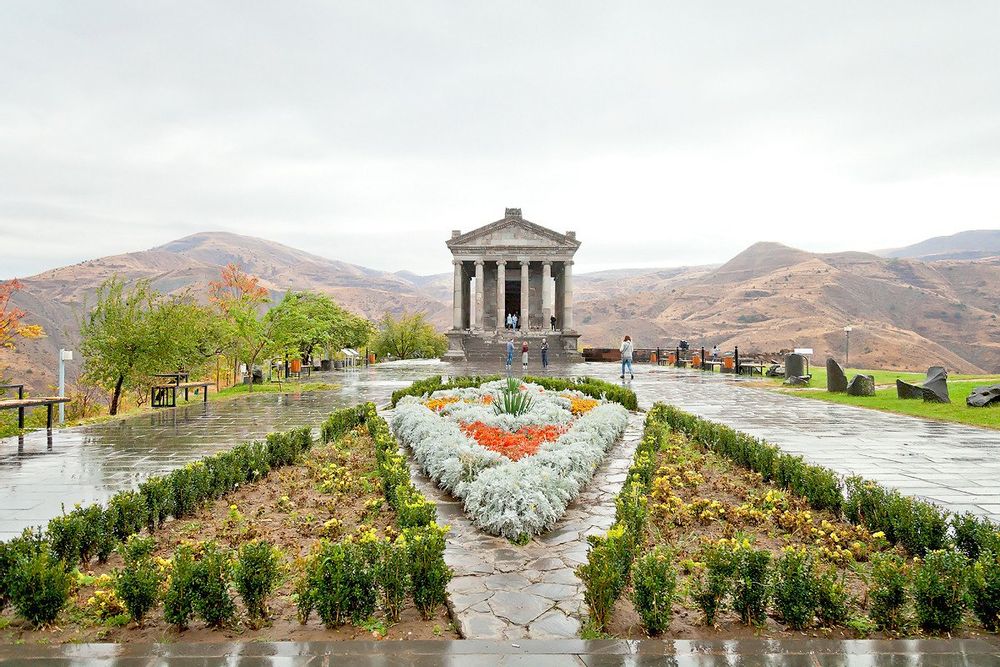 Garni Temple, Geghard Monastery
Cultural-historical
You will discover some of the most popular attractions of Armenia throughout this private tour. The first stop is going to be at the only pagan temple in Armenia, Garni, dedicated to the God of Sun Mihr. Next up you will be amazed by the magnificence of the 13th century Geghard monastery complex, partially carved in the rock and included in the UNESCO World Cultural Heritage List.
Price per company
Best Price Guaranteed

Confirmation within 24 hours

Free cancellation 24 hours in advance

It is possible with children (0 - 12 years)

4 hours 30 minutes
What to expect
Route
Stop: Garni Temple
Place: Garni Temple, Armenia, Kotayk Marz, Garni Village
Description: Garni temple, which towers over a triangular cape, is the unique survived example of heathen culture in Armenia. It is a blend of Greco-Roman and Armenian styles. King Trdat The First ordered building the temple in the first century AD and dedicated it to the God of Sun. After adopting Christianity in 301, the pagan temple lost its significance and the fortress of Garni became the summer residence of the kings. Nowadays the ruins of the royal palace and the bathroom with a stunning mosaic work can be found near the temple.
The event is paid by the client: approximately the undefined per person
Stop: Geghard Monastery
Place: Geghard Monastery, Armenia, Kotayk Marz
Description: Geghard monastery is the unsurpassable masterpiece of the 13th century Armenian architecture. Some of the churches of the complex are masterfully hewn in a huge rock. From the outset the complex was called Ayrivank (cave monastery), later it was renamed Geghard (lance) as the lance, used by the roman soldier to sting Jesus Christ's side, had been kept in this monastery for many centuries. Due to its construction, Geghardavank serves the best place for singing spiritual songs. The complex is rich in subtle sculptural embellishments and many striking khachkars (cross-stones). The site is included in UNESCO World Cultural Heritage List.
Admission is free
lunch: Lunch (optional)
Description: If desired, it is possible to arrange a meal at a local restaurant. *Alcoholic drinks are not included in the meal price. **Please notify in advance to reserve seats. ****Take with you cash Drams: it is not always possible to pay for lunch in the restaurant by Credit Card
Place: Restaurant
Kitchen: Caucasian
The event is paid by the client: approximately the undefined - undefined per person
The price includes
Air-conditioned vehicle
Comfortable transport
Bottled water
Professional guide (for the guided tour option)
What to take with you
Don't forget to take with you:
Warm clothes
Comfortable shoes
Sun hat
Do not forget to consider the restrictions when choosing an excursion:
Open clothes while visiting monasteries